IMPROVING LIVES > TOMS
Support TOMS who support improving lives. Through your purchases, TOMS helps provide shoes, sight, water, safe birth and bullying prevention services to people in need.
Learn more about what they give here: www.toms.com/improving-lives
Choosing this AOK? #vanderaaband #actsofkindness #aok #toms
ocEAN conserVation > SEA SHEPHERD
Sea Shepherd's Mission Statement Established in 1977, Sea Shepherd Conservation Society (SSCS) is an international non-profit, marine wildlife conservation organisation. Our mission is to end the destruction of habitat and slaughter of wildlife in the world's oceans in order to conserve and protect ecosystems and species.
Sea Shepherd uses innovative direct-action tactics to investigate, document, and take action when necessary to expose and confront illegal activities on the high seas. By safeguarding the biodiversity of our delicately-balanced ocean ecosystems, Sea Shepherd works to ensure their survival for future generations.
Want to help protect our ocean click here: www.seashepherd.org.au/

Choosing this AOK? use these hashtags for your post: #vanderaa #seashepherd #actsofkindness #aok
 
clean a beach > take 3 for the sea.
Simply take 3 pieces of rubbish with you when you leave the beach, waterway or...anywhere and you've made a difference. Pick it up. Bin it. Take 3's mission is to significantly reduce global plastic pollution through education and participation.
See more here: www.take3.org
Choosing this AOK? use these hashtags for your post: #vanderaa #take3forthesea #actsofkindness #aok
Plant a Forest Project > Will and Bear
Forests are our natural air filters and water factories. They are our respite, and place of peace, unfortunately 50% of the worlds forest are lost to deforestation. To help combat this Will & Bear have partnered with trees.org to plant 10 trees for every hat sold. Each purchase helps counter the effects of deforestation, as well as supporting families and communities out of poverty. Buy a hat and help preserve the places we play in.
Find out more: http://willandbear.com/forest-project/
Choosing this AOK? use these hashtags for your post: #vanderaa #will&bear #onehat10trees #actsofkindness #aok
TRASH TRIBE > CLEAN COAST COLLECTIVE
Clean Coast Collective wants everyone to start living the #cleancoastlife – a life that protects our oceans, either by cutting down on the amount of plastic you use daily, or by cleaning up your local beach. We run week-long expeditions to clean up the country's dirtiest beaches in remote locations, and also run smaller clean ups at urban and regional beaches.
Join us at one of our regular clean ups, or do your own clean up next time you head to the beach for a surf or swim!
Find more information about clean ups and events at www.cleancoastcollective.org
Choosing this AOK? use these hashtags for your post: #vanderaa #cleancoastcollective #trashtribe #actsofkindness #aok
KEEP IT GREEN > GREEN PEACE
COAL FREE - GREAT BARRIER REEF
Paint yourself to keep the reef colourful and post online. Join the movement to defend against burning coal for energy. It is the leading cause of global warming and the most polluting fossil fuel. A Coal Free future with clean air and water, renewable energy, and a healthy, vibrant Great Barrier Reef is possible.
See more here: www.coalfree.org.au
Watch VanderAa get their kit off and ask the public to paint themselves to raise awareness for the The Great Barrier Reef.
KEEP IT GREEN
Join the movement to defend the Great Australian Bight from BP's reckless plans to drill for deepwater oil.
WILL YOU DEFEND THE GREAT AUSTRALIAN BIGHT?
The Great Australian Bight is home to dozens of seaside communities, majestic southern right whales, sea lions and hundreds of kilometres of towering cliffs. In fact, the Bight's pristine wilderness supports more unique species than the famous Great Barrier Reef.
But the beautiful Bight is at risk. Big Oil has decided that the Bight's wild waters are the perfect place for risky deepwater drilling. If drilling goes ahead, the threats from an oil spill, deafening seismic blasting, and pollution are all too real.
BP: A HUGE VICTORY FOR PEOPLE POWER
People-power has already won an incredible, and against-the-odds victory in the Bight. After relentless pressure from our movement, oil giant BP decided to back down on its dangerous plans to drill the Bight. It's a huge moment, and testament to what people can achieve together when we speak out for our planet.
But our Bight - and the communities and ocean life that depend on it - isn't safe yet. There are still other greedy oil giants like Chevron, the world's no.1 polluter, with leases to explore its waters. But with the unstoppable momentum from this win, we can make sure that the Bight stays pristine and oil-free for good.
Are you with us? Join the movement to keep Big Oil out of the Bight for good.
Choosing this AOK? use these hashtags for your post: #vanderaa #greenpeace #coalfree #actsofkindness #aok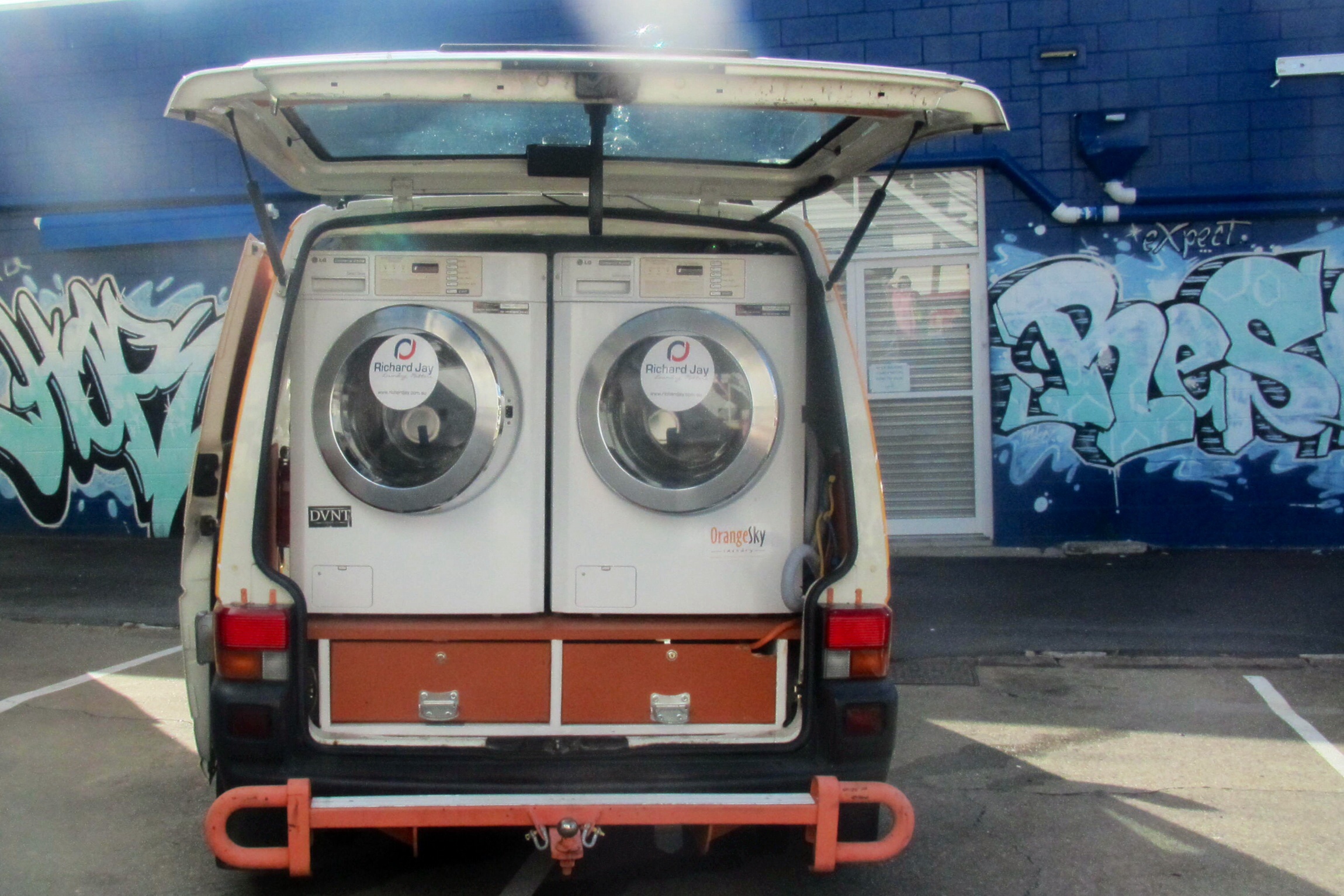 HELP THE HOMELESS > ORANGE SKY LAUNDRY
Orange Sky Laundry is the world's first free mobile laundry service for the homeless. A crazy idea in 2014 to put two washing machines and two dryers in a van and wash and dry clothes for free. Starting in the streets of Brisbane, Orange Sky has now grown to 11 services across Australia in Brisbane, Canberra, Gold Coast, Melbourne, Sydney, Sunshine Coast, Perth, Adelaide, SE Melbourne, Wollongong and Hobart. Orange Sky Laundry now does over 6.9 tonnes of laundry every week. However most importantly, has over 1,300 hours of positive and genuine conversations every week.
How to get involved: www.orangeskylaundry.com.au/get_involved
VanderAa drive around spreading love with their music from their van. Orange Sky Laundry drive around spreading love by cleaning homeless peoples cloths from their vans. We couldn't think of a more suited organisation to donate our music towards!
Choosing this AOK? #vanderaaband #actsofkindness #orangeskylaundry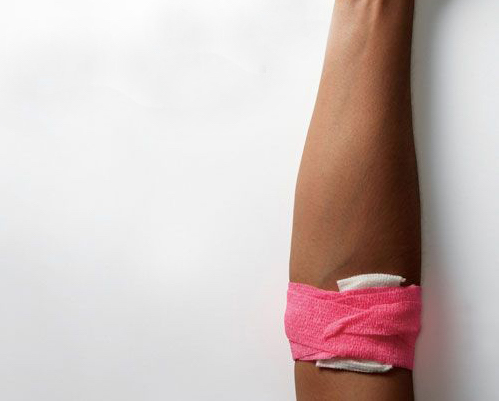 DONATE BLOOD > RED CROSS
EVERY BLOOD DONATION SAVES LIVES
People of all walks of life need blood products. Some need it to get them through a serious event in their lives, like cancer or a dangerous pregnancy. Others have medical conditions which mean they need blood products regularly to stay alive or be healthy. Take a life-saving leap.
Make an appointment to donate blood here: https://www.donateblood.com.au/donate
Choosing this AOK? use these hashtags for your post: #vanderaa #redcross #coalfree #actsofkindness #aok
FLURO FRIDAY > ONE WAVE
For all the surfers, sufferers and survivors, we are a non-profit surf community tackling mental health issues with a simple recipe...saltwater therapy, surfing and fluro.

OneWave is all it takes.

Join us at our weekly Fluro Friday events at beaches around the world. Head to the Fluro Friday page to find out more: http://onewaveisallittakes.com/
Choosing this AOK? use these hashtags for your post: #vanderaa #onewave #flurofriday #actsofkindness #aok
INDIGENOURS CONNECT > YARN AUSTRALIA
Yarn strives to break down the divide between Indigenous and Non Indigenous Australians by providing a safe space where discussions and relationships can be built. We believe if we do not provide the opportunity for all Australians to engage with Indigenous culture, through a meaningful and respectful space Indigenous culture will be lost. To inspire our future leaders our program was established at Australian Universities, those students at University will shape the nation's future. Our future leaders will be making the tough decision in 20 years' time. By providing an opportunity to engage with Aboriginal and Torres Strait Islander people we all can help shape the nation's future together.

We are young Australians who are raising awareness of Aboriginal and Torres Strait Island people and their culture, through the right resources like books, articles, and most importantly the power of individual stories.

YARN Australia began as a University based program and is now expanding into the wider community, business sector and other educational institutions.
See more here:
If you want to get involved please send an email to: yarn.ceo@gmail.com

Choosing this AOK? use these hashtags for your post: #vanderaa #yarnaustralia #actsofkindness #aok
PREVENT VIOLENCE > WHITE RIBBON
White Ribbon is Australia's campaign to prevent men's violence against women. Together, let's build a future free from violence and abuse. Support White Ribbon's vital prevention work in schools, workplaces and communities. You can put a stop to violence against women. Don't be afraid to stand up. Join the conversation. Stand up, speak out and act today.
Take the oath here - www.whiteribbon.org.au
Choosing this AOK? Tag @vanderaaband when posting your AOK to Instagram, Facebook or Twitter to receive a digital download link.
#vanderaa #whiteribbon #actsofkindness #aok